Ujwala Samarth
27 March 2017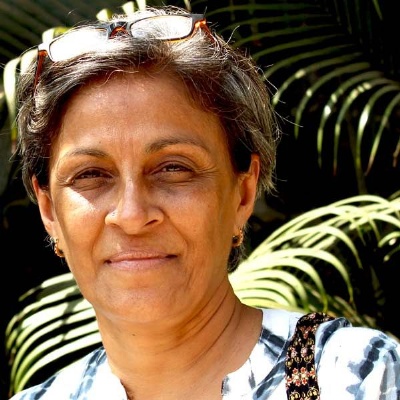 Project Coordinator, Pre-IB Foundation Programme and Learning Support, UWC Mahindra College
Ujwala is a writer, editor and activist who first became associated with the UWC movement when her daughter Zuri was accepted to UWC Mahindra College in 2008. A native of Pune, Ujwala co-founded an alternative education school in Bangalore and worked with various non-governmental organizations before joining UWC MC as Project Coordinator for the Pre-IB Foundation Programme.
In this role Ujwala guides a small group of students from low-opportunity, non-English backgrounds through a year-long foundational curriculum that prepares them for life at a UWC and the IB Diploma Programme. She is also part of the Learning Support faculty which provides students with help in writing, organization and other challenges related to academic learning. Ujwala creates strong bonds with her students and feels a sense of responsibility for their well-being even after they leave UWC Mahindra to attend another college.
Ujwala remembers her daughter's remarkable growth as a thinker and writer during the latter's time as a student at UWC Mahindra, and how Zuri would return home during breaks with many questions that were hard for a parent to answer.
"I thought of myself as a fairly honest and open-minded parent," she recalls, "but MUWCI really made me walk the walk. So I'm very aware of the ways in which we are changing not only our students' lives but the lives of their families."