UWC Bahamas National Committee Members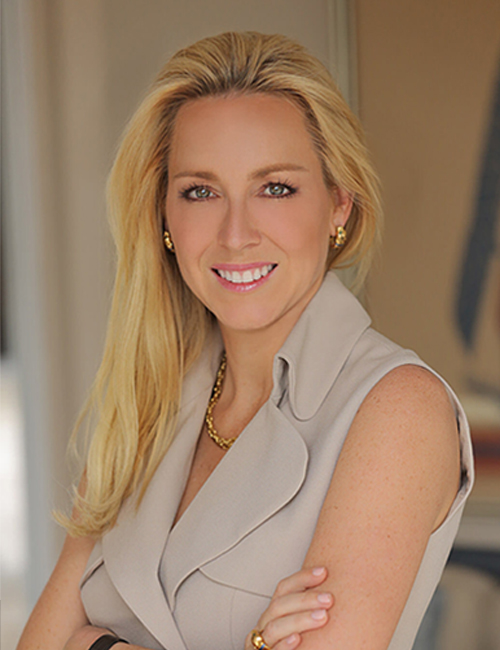 Barbara Ann Bernard, Chair
(2019-Present)
Li Po Chun College, Hong Kong 97-99
Learn more about Barbara Ann

Barbara Ann is the Founder and CIO of Wincrest Capital Ltd. She began her career working with Sir John Templeton in The Bahamas and further pursued her career in finance at Goldman Sachs and Deutsche Bank in London followed by Holowesko Partners in The Bahamas prior to launching Wincrest.
Barbara Ann was named "Top 50 Women in Hedge Funds" by Ernst & Young and the Hedge Fund Journal, is a Young Global Leader at the World Economic Forum and co-founder of the Variant Perspectives: Women in Investing Conference. She regularly contributes to CNBC's "Fast Money" program as a financial strategist. Barbara Ann won the XC Challenge at the 2012 Ironman World Championship and 2013 Half Ironman World Championship.
Barbara Ann Chairs UWC Bahamas National Committee and is on the board of the Canadian Lyford Cay Foundation. She is a graduate of the London School of Economics, Li Po Chun United World Colleges of Hong Kong, Lakefield College School in Canada and attend both St. Andrews and Lyford Cay School in the Bahamas.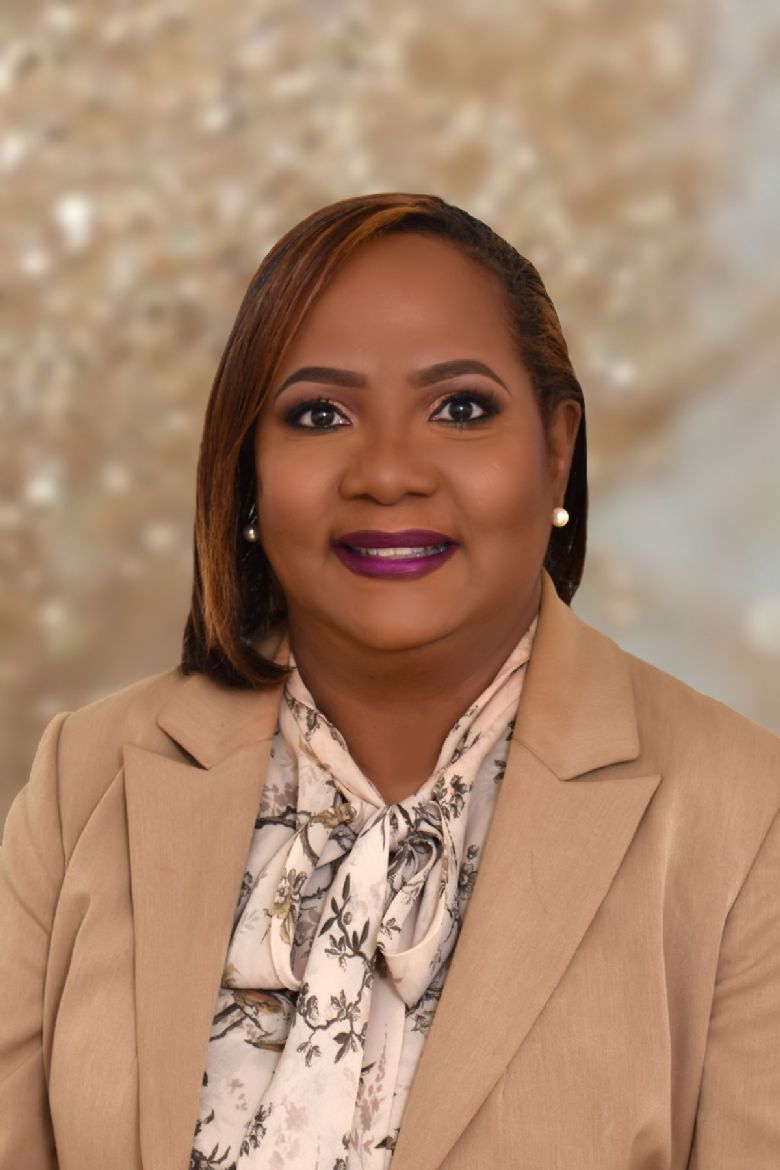 Brickell Simms-Pinder
Secretary (2019-Present)
Atlantic College, Wales 85-87
Learn more about Brickell

Brickell Pinder has been appointed Acting Director of Trade and Industry. She was born in Nassau to Kirkwood and Brenda Simms and graduated from Queen's College, Nassau and United World College of the Atlantic, Wales. She has a Bachelor of Science Degree (Hons) in Biology from the University of York, England and a Master of Science in Tropical Agricultural Development (Economics and Planning) from the University of Reading, England.
Mrs. Pinder joined the public service in November 1990 and worked in the Department of Agriculture on statistics, credit and policy issues. She previously assisted with the administration of the Government Loan Guarantee Programmes, served as National Correspondent for the Food and Agriculture Organization of the United Nations and worked in the Economics Unit in the Ministry of Finance covering international trade. Prior to this appointment, she was Head of the Policy and Planning Unit in the Ministry of Agriculture and Marine Resources and Chief Negotiator on Agriculture.
She is married to Simeon Pinder and they have four children.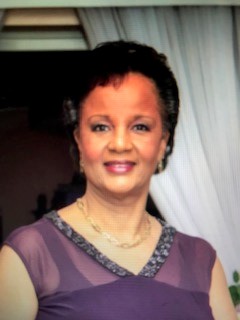 Maria Ferere
Treasurer (2019-Present)
Alumni Parent
Learn more about Maria

Maria Ferere is a Chartered Accountant. She is the Managing Director of FT Consultants Ltd, a company she founded along with professional colleague Alison Treco. The Company was established in the Commonwealth of the Bahamas to provide insolvency, corporate restructuring, forensic accounting, business valuations, financing advice, mergers and acquisitions, financial advisory and company management services.
Mrs. Ferere spent her early career as a chartered accountant at Ernst & Young, an international accounting firm. She joined Ernst & Young in 1979 and qualified under the American Institute of Certified Public Accountants in 1983. In October, 1992, Mrs. Ferere was admitted as a partner in the local Bahamas practice of Ernst & Young; Young, making her the first Bahamian female to achieve this status in an international accounting firm in The Bahamas She retired as a partner of Ernst & Young in 2005.
Mrs. Ferere has served on boards of various public and private companies in the financial services, healthcare and gaming industries. Her civic contributions are also noteworthy. She is a member of the International Women's Forum ("IWF") and the 1998 recipient of that organization's prestigious Leadership Foundation Fellowship Award which included certificate leadership training at Harvard University's John F. Kennedy School of Government. She also serves on the Boards of the Salvation Army and the Charitable Arts Foundation. She chairs the Audit Committee of the Roman Catholic Archdiocese of The Bahamas and is the Treasurer of the Bahamas
National Committee for United World Colleges.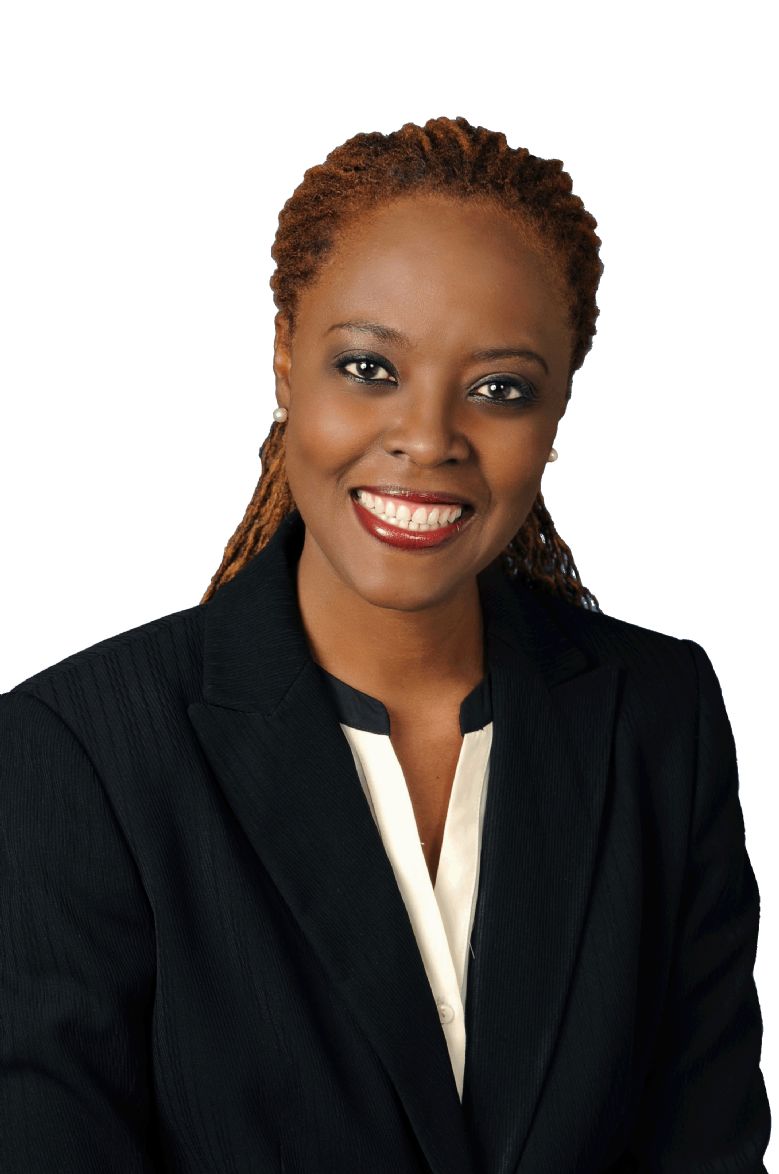 Tonya Bastian-Galanis
Alumni Parent
Learn more about Tonya

Tonya Bastian-Galanis is Principal of the Council of Legal Education Eugene Dupuch Law School in Nassau, The Bahamas. Tonya read law at the University of The West Indies, Cave Hill Barbados. Graduating in 1983 with Bachelor of Laws degree (Hons.). She attended the Norman Manley Law School in Jamaica and was awarded the Legal Education Certificate from the Council of Legal Education. Post graduate studies have earned Tonya a Master of Laws Degree from the University of the West Indies in Corporate Commercial Law, a Diploma in Legislative Drafting from the University of Ottawa, Ontario Canada and a Certificate in Legislative Drafting from The Royal Institute of Public Administration in London, England.
Tonya was called to The Bahamas Bar in 1985. She began her legal career in the Office of The Attorney General in The Bahamas where she practiced for more than twelve years before joining the Eugene Dupuch Law School upon its establishment in 1998. She became Principal of that institution in 2008.
Tonya has served on numerous civic and professional Boards and Advisory Committees. She is a former Chairman of the Securities Commission of The Bahamas. She currently serves on the Ethics Committee of The Bahamas Bar Association, the Law Faculty Board of the University of the West Indies, Cave Hill Campus and the Law Faculty Advisory Board of the University of The Bahamas. She also serves as the Registrar of the Anglican Diocese of The Bahamas and Turks and Caicos Islands. Mrs. Galanis is an active member of several civic and community organizations including the Zonta Club of Nassau, Alpha Aquatics Swim Club and the United World Colleges Bahamas National Committee. Her hobbies and interests include reading, dance and the support of the Arts.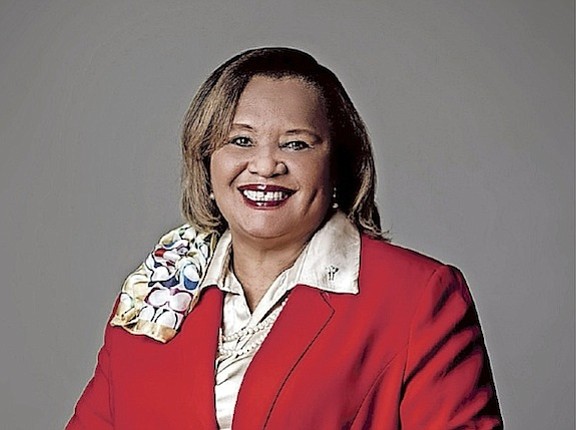 Cheryl Carey
University of The Bahamas
Learn more about Cheryl

Cheryl Carey has had a lifelong affair with education. It began in 1973 when she enrolled at the then Bahamas Teachers College, now a constituent branches of what is now the College of the Bahamas, soon to be the University College of the Bahamas. Ms. Carey entered the institution after having received her basic and formative education at Western Prep (No. 3) now the Willard Patton Primary School. She then moved on to Western Junior School, now the site of the C. R. Walker School. She then entered Queen's College for five years before going abroad to school at Hunmanby Hall, East
Yorkshire, the United Kingdom.
Ms. Carey returned to The Bahamas in 1973 and begun formal training as a teacher when she entered the Bahamas Teachers College. Ms. Carey completed her studies in 1975 and was posted to Columbus Primary School where she taught Gr. 5. Realizing that her passion was for small groups and one and one encounters she continued with further studies at the University of Miami in Coral Gables, Fla. There she completed her Bachelor's Degree in Elementary Education and then pursued post-graduate studies in Counseling, obtaining the Master of Science in Education.
Ms. Carey was then posted to Palmdale Primary School and resumed being a Gr. 5 teacher. She thoroughly enjoyed this period of two years in the classroom. In 1981 she was transferred as Guidance Counselor to D.W. Davis Junior High School where she remained until 1986 when she was seconded to the College of the Bahamas as a Counselor in the Counseling Department. While at the COB Ms. Carey assumed many areas of responsibility including the following:
- Student Development Seminar (Freshman Orientation )
- Coordination of Careers Fairs
- In 1993 assumed responsibility as Director of Counseling and Health Services and coordinated the first Bahamas Counselors Conference
- In 1996 appointed Director of Financial Aid and Housing which involved interfacing daily with scores of students
- Working with the late Mr. Harry Moore and the Lyford Cay Foundation in raising the $5m endowment fund for scholarships tenable at the COB
- Seeking out and securing scholarships for students at COB and seeking to improve the housing and residential needs of the students
- Serves on the national advisory scholarship and student housing bodies
- Provides counseling to students, individually and in groups to help them understand themselves and their environment to overcome academic and personal problems.
In addition to her responsibilities at the COB, Ms. Carey is active in a number of church and civic organizations. She has been actively involved in the Methodist Church Camp Ministries for over twenty years (from 1976- 1996) where she helped with the development of the Methodist Youth Department, at one time acting as Director. Ms. Carey has long been active in ecumenism and has served as a continuation member of the Caribbean Conference of Churches and has attended many gatherings associated with this body throughout the Caribbean. As a result of the work done within this area, Ms. Carey was recommended and served on the Programme to Combat Racism World Conference of Churches.
Presently, Ms. Carey serves on numerous scholarship committees and boards. She is a much sought after public speaker at graduations service clubs and other civic organizations. She continues to be actively involved in all spheres of the College/University of the Bahamas life.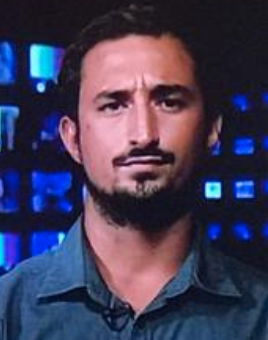 Paul Maillis
Armand Hammer College, USA 11-13
Learn more about Paul

Paul Maillis is a graduate of UWC-USA, class of 2013. Following UWC, he enrolled in the Aquaculture and Fisheries Resources program at Florida Institute of Technology, graduating with a bachelor of science in 2016.
Paul has worked in the seafood industry for his entire life, as both a commercial fisherman and at a managerial level in the country's largest seafood exporter. Today, he is pursuing a degree in Law at the University of The Bahamas. He enjoys advocacy and is the co-founder of the National Fisheries Association of The Bahamas, a fisheries nonprofit that fights for fisher's rights. He currently presides as Secretary in the Board of Directors.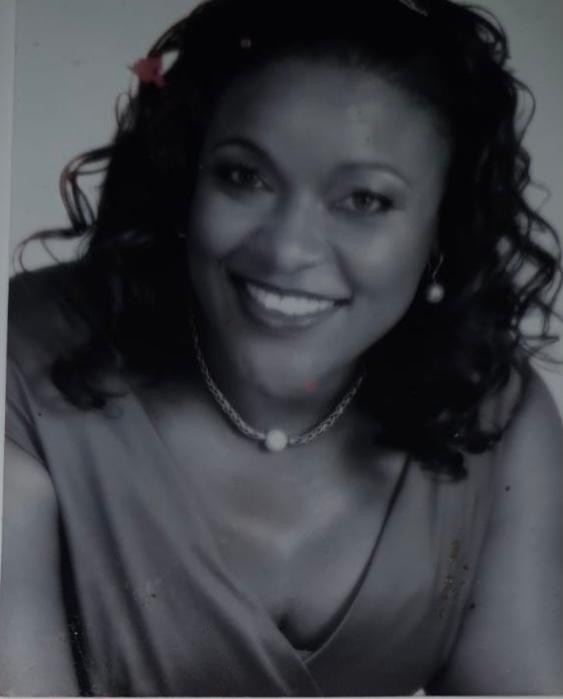 Cheryl Grant-Thompson
Alumni Parent
Learn more about Cheryl

The Honourable Madam Justice Mrs Cheryl Grant-Thompson is a hardworking, highly motivated, versatile Judge having sat on the bench for five (5) years in addition to some twenty years-seven years in court room advocacy with a particular specialty in criminal prosecutions, civil hearings, maritime law, legislative drafting, law reform and revision.
She also has a breadth of experience providing effective representation and legal advice to the Government of The Bahamas in the negotiations of important bilateral and multilateral treaties. She has also served as tutor of Trial Advocacy and Criminal Law at the University of the West Indies and in Trial Advocacy at the Eugene Dupuch Law School.
The Honourable Society of Lincoln's Inn admitted her to the Bar of England and Wales and she was subsequently called as the youngest lawyer to the Bar of The Bahamas in September 23, 1988. Justice Grant-Thompson holds a Masters in Law in Commercial, Corporate Insurance and Maritime Law from Kings College, University of London and a Bachelor of Laws from the University of Buckingham. She is a proud alumna and former Head Girl of Queens College.
Justice Grant-Thompson is the founding President of the Zonta Club of New Providence. One of her key initiatives as President was the Living Legends project which honored Bahamian Women in forty distinct disciplines. In her spare time she enjoys reading, walking, and traveling with her husband Antonio, a local hotelier and businessman. She speaks conversational Mandarin, German and French. She is the proud mother of Peteche Bethell a young attorney and former UWC graduate from Trieste Italy and medical student Ayanna Thomspon. She is a devout member of St. Barnabas Anglican Church.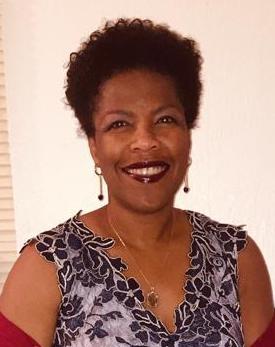 Dr. Rochelle Williams
Chair of the Selections Committee
Atlantic College, Wales 84-86
Learn more about Rochelle

Dr. Rochelle Williams was born in Nassau, Bahamas. She graduated from St. Andrews school in 1984 having attended St Andrews from reception. Upon graduating from St. Andrews she was awarded a United World College scholarship to attend The United World College of the Atlantic in Wales, UK. After successfully completing her International Baccalaureate Diploma she was awarded a Lyford Cay Scholarship to attend The University of Western Ontario in London Ontario, Canada. She was in the honors biology program at Western. She graduated from University of Western Ontario with a BSc degree in Biology and was accepted at The University of The West Indies, Mona campus in Jamaica.
Medicine had been a life long dream from childhood as she always wanted to help people achieve better health and medical care in The Bahamas. She graduated from The University of The West Indies with her MBBS medical degree. Upon returning home she worked at The Princess Margaret Hospital as an intern and senior house officer for many years, in the departments of Obstetric and Gynaecology and Family Medicine. Her ability to speak Spanish and French has been very helpful in treating a wide variety of patients. She started these languages at St. Andrews.
An avid photographer since high school she continued to take photos as she traveled all over the world. The love of the outdoors meant that she did a lot of hiking and climbing in Canada and Wales. This lead to her love of running and she has run numerous races from the 5 k to the marathon. So far having run 16 marathons to date including the Pikes Peak Marathon up to 14,110 feet in Colorado.
She was the medical director of the UWC Bahamas fundraising triathlon that was held annually at Jaws beach Nassau for 4 years.
Dr. Williams did her post graduate training in London, England. She trained at The Homerton University Hospital and St Mary's Hospital in London. Once successfully completing her post graduate training she returned to The Bahamas and worked in Family Medicine at The Princess Margaret Hospital and privately. She was actively involved in many facets of the Family Medicine post graduate training program at The Princess Margaret Hospital and worked as a senior physician in Family Medicine/General Practice department of The Princess Margaret Hospital. She also ran the Thursday afternoon Colposcopy clinic as a part of her work with the Obstetrics and Gynaecology department of The Princess Margaret Hospital. Dr. Williams also assisted with the treatment of HIV patients. She has a love of research and has written many papers which have been presented by invitation at conferences locally and in London. Her latest research paper was a review paper which was written to assist in the safe opening of school during The COVID 19
pandemic.
She currently works privately in Family Medicine and pediatrics in Nassau. She loves spending time with her family, her husband and 2 daughters, 8 and 5 and a half. They love participating in local running events, like the Colour Run and the Bahamas Road Masters 5k.
as a family.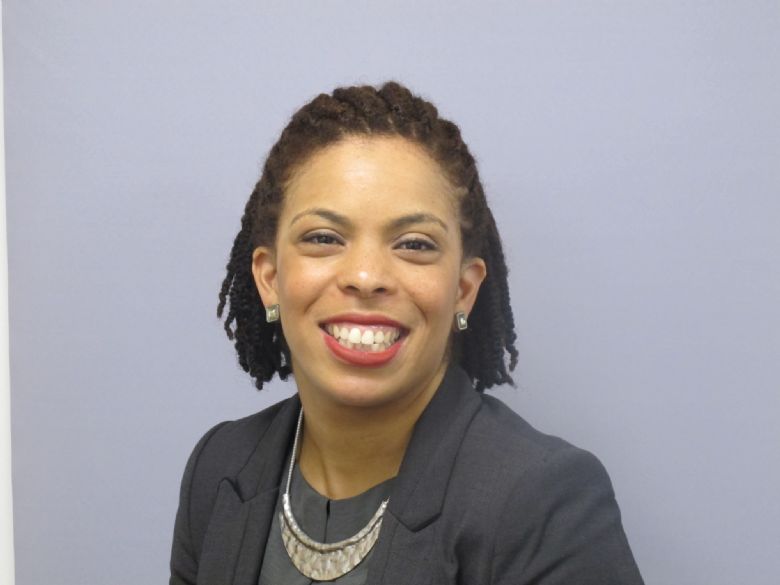 Heather Cover-Kus
Armand Hammer College, USA 98-00
Learn more about Heather

Heather Cover-Kus, a native of Grand Bahama, attended the Armand Hammer United World College of the American West (UWC-USA) in the USA from 1998-2000. She went on to obtain a Bachelor's degree in Economics and Sociology from Macalester College in St Paul, Minnesota and a Master's in Public Administration from the London School of Economics and Political Science.
Heather is currently employed as an Economic Officer at the Commonwealth Secretariat in London, United Kingdom and specialises in supporting the economic development of small states. Her areas of expertise include FinTech, economic vulnerability, diaspora investment, and citizenship by investment. Heather has extensive experience working in the public sector at the local, national, and intergovernmental levels, in both The Bahamas and the UK. Prior to the Commonwealth Secretariat, she worked at the Central Bank of The Bahamas and Office of the Prime Minister of The Bahamas.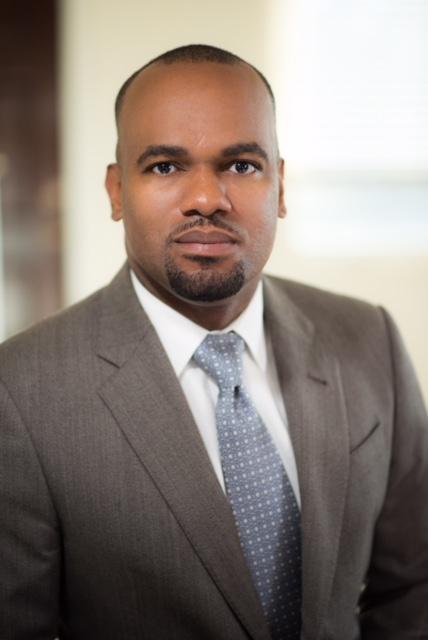 Stephen Coakley-Wells
Pearson College, Canada 93-95
Learn more about Stephen

Trained as an economist and a lawyer, Stephen Coakley Wells has over 25 years of broad international legal, financial services, taxation and compliance expertise. He is internationally recognized as a thought leader on regulatory and governance standards underpinning global financial markets, particularly those related to low tax jurisdictions.
Stephen is currently the Director of Legal and Regulation at the Ministry of Finance of The Bahamas, where he oversees the Ministry's international regulatory initiatives and provides policy recommendations and technical advice on financial sector reform and international taxation to the Minister of Finance, with cross-reporting to the Prime Minister and Attorney General of The Bahamas. He plays a vital role in advising the government of The Bahamas on global financial regulation and drafts key policy and legislation.
Stephen has written extensively on financial sector development and is a frequent speaker at conferences and symposia around the world. He holds a law degree (LLB), a MA (Financial & Business Economics), a LLM (Securities & Financial Regulation). He is a recipient of numerous academic grants, most notably, the Organization of American States (OAS) Fellowship with which he pursued a Doctorate in Economic Law (LLD). A proud alumnus of the Lester B. Pearson United World College (UWC), he is a globalist by nature and speaks four languages.